Regular readers will know that I'm a
huge
fan of Matthew Bourne, so I've been eagerly anticipating his new
Sleeping Beauty
ever since he told me about it in
our interview just over a year ago.
When I learnt Matthew was taking a modern, vampirey twist on classic fairytale, I was even more excited. I'm pleased to say
Sleeping Beauty
certainly lived up to expectations.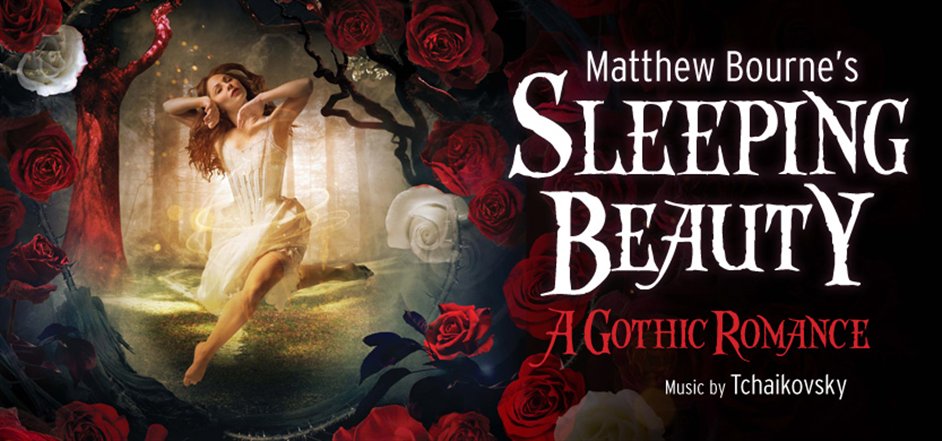 Sleeping Beauty completes Matthew's reimagining of Tchaikovsky's trilogy of classic ballets, having begun with Nutcracker! in 1992, and the infamous all-male Swan Lake in 1996. He says that he has obviously thought many times before about completing the trilogy, but could never think of a way to make the story (a little insipid in his eyes) work for modern audiences. Then a visit to Tchaikovsky's home gave him the inspiration he needed just in time for Sleeping Beauty to be ready to celebrate the silver jubilee of his company, New Adventures. The brainwave: VAMPIRES!
I don't want to ruin the story too much for anyone who doesn't like spoilers (although Matthew himself talks about it all on the recent episode of Imagine that followed the creation of the production), but basically this version embraces the dark side of the fairy tales with a truly Gothic vision and some quite brutal scenes. Like most of Matthew's work, this Sleeping Beauty proves once again that ballet doesn't necessarily mean light and fluffy.
Some critics were wary about Matthew taking on Sleeping Beauty, as for many it represents the pinnacle of classic ballet and, arguably, no modern choreography can rival its beauty. However, for Matthew, it's never been about perfect technique or beautiful lines - in his productions, dance comes second to story-telling, and that's why I love him. We might not be stunned by Aurora's pointe work, but we actually get to know her feisty character instead. The dancing, the acting, the sumptuous costumes, the sets and the lighting all come together with Tchaikovsky's magnificent music to really bring the story to life. It's unusual to laugh in ballet, or to be genuinely horrified, but this new production of Sleeping Beauty is so much fuller than a traditional ballet and offers much more to keep audiences interested. It's a testament to Matthew's skill as a writer and director that even someone I was with who said they hate dance still thoroughly enjoyed the show. Like Nutcracker! and Swan Lake, this Sleeping Beauty will surely become another modern classic.
Sleeping Beauty is at Sadler's Wells until 26th January but is completely sold out (although you can ring for returns on the day). Then it sets out on a national tour: full details here.